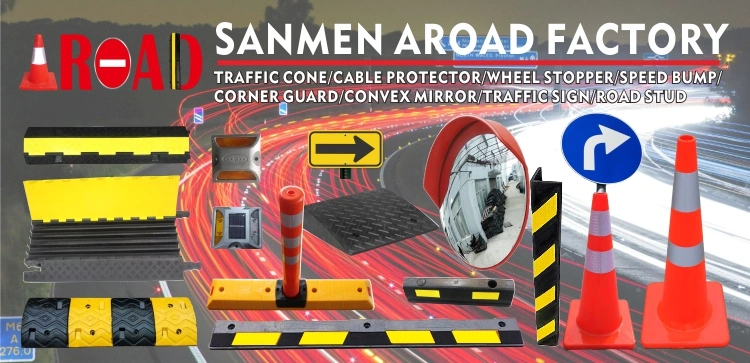 One Big Channel Rubber road safety floor Cable Ramp Cable Protector Cable Tray for car
Model

Dimension

Channel Number

Channel Diamater

Weight

Weight Capacity

Working Temperature

TSH10115

900X500X50mm

5

35*35mm

15.0KG

10TONS

-40°F to 131°F

TSH10113

910X500X70mm

3

60*40mm

15.0

KG

10TONS

-40°F to 131°F

TSH10112

1000X250X50mm

2

40*30mm

7.3

KG

10TONS

-40°F to 131°F

TSH10111-1

1000X260X65mm

1

70*50mm

8.3

KG

15TONS

-40°F to 131°F

Rubber

Cable Protector Product Features:

1, Great for indoor or outdoor use
2, Interlocking connectors hook multiple cable protector pieces together
3, Bright yellow safety lid with warning symbols
4, Straight pieces (DH-CP-5) have (4) integrated safety reflectors
5, Each turn piece (DH-CP-5R) provides a 22-1/2° bend
6, Heavy duty commercial grade molded thermoplastic rubber
Pictures: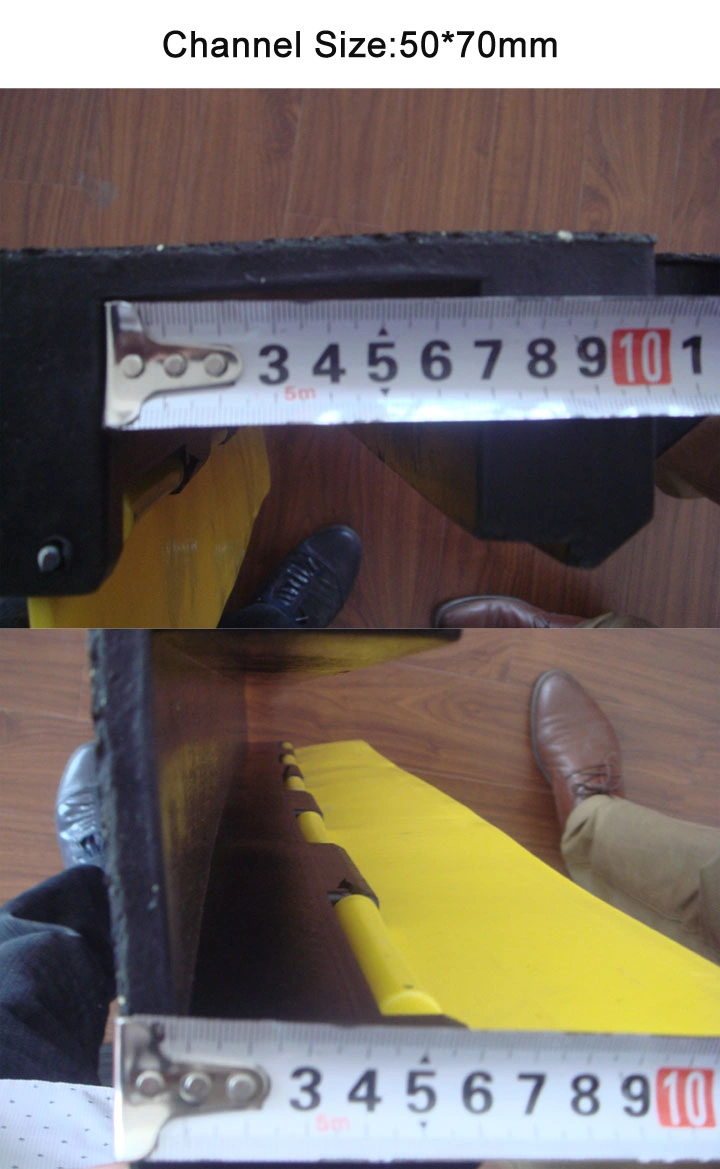 Detailed Product Description
1,2/3/5-Channels Rubber Cable Protector
2,Heavy loading capacity
3,Durable&Weaterproof
4,Strong impacting resistance
Cable Barrier Product Features:
1, Great for indoor or outdoor use
2, Interlocking connectors hook multiple cable protector pieces together
3, Bright yellow safety lid with warning symbols
4, Straight pieces have (4) integrated safety reflectors
5, Each turn piece provides a 22-1/2° bend
6, Heavy duty commercial grade molded thermoplastic rubber
Payment terms:
We can accept payment via T/T, Western Union, Paypal,etc. As bank transfer ( T/T), it is suitable for large orders. For small orders, you'd better pay via Western Union or Paypal, which is easy,fast and safe.
Shipping:
We offer many shipping optionas for our customers, we have good relationship with shipping company directly,such as APL, Cosco, CMA and so on. We can help you to save some shipping cost.
Import taxes:
We can help you reduce and avoid import tax by declaring price lower.
Packing details: